About Us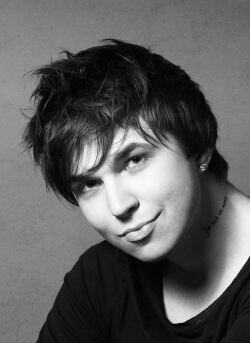 My name is Yaroslav Venin, and I am the director of Venin design and animation studio. Our team possesses excellent experience and have mastered a vast set of skills in computer design, video production, and 3D models creation. We are mature professionals full of excellent genuine ideas.
We create cartoons, idents, presentation movies, educational and training animations, interior and exterior design, and commercial posters. Since a picture is worth a thousand words, first of all, please review our portfolio.
Should you have any questions about our team or any enquiries regarding any potential projects, please feel free to contact us by email or phone.
What we do
We work with companies all over the world. Among them, there are advertising agencies, TV channels, manufacturers, construction companies, law firms, private individuals, etc.
We create:
– explanation animations that help explain business processes or demonstrate features of various products;
– cartoons for commercials, compliments, wedding love stories and sometimes just for fun;
– idents for TV channels, movies and video hostings like youtube or Vimeo;
– walk thru animations that help to see a future building inside and outside;
– posters for journals and billboards;
– other types of work.
How we work
We understand that working with a design agency can be a challenge, so we have put into place a straightforward process so that you are guided through the entire communication and know precisely what is going to happen.
First of all, we choose the most convenient way of communication for our customers: skype, phone calls, etc. Then, before starting we discover the primary goals of the project, agree on the main ideas, style, design, and script and agree on the project workflow. Once the client approves it, we start our work and will complete it on time and within the specified budget.
While working, we are always available online to discuss each step and provide frequent updates showing the progress so that the client can provide his feedback.